Highlights 2020
Corporate Divisions Take Action to Combat Racism
Bertelsmann advocates for diversity and against racism and discrimination. With this in mind, Bertelsmann companies also supported the Black Lives Matter movement with their own initiatives:

Across its territories, Penguin Random House published reading recommendations and resources to help facilitate discussions among communities to raise consciousness about race and bias, and to teach readers how to be active participants in shaping a better and more equitable future. Furthermore, in its accelerated inclusivity action plan, Penguin Random House UK reaffirmed its goal of reflecting the composition of British society in both new hires and newly contracted authors. This is now set to be achieved as early as 2023 – instead of 2025 as previously planned.

In the wake of Blackout Tuesday, BMG announced action on three fronts to address racial inequality – driving diversity within the company, supporting and ensuring opportunities for people of color in the communities in which BMG operates, and conducting a groundbreaking review of its historic acquired recorded music catalogs to probe for evidence of racial disadvantage.

With a four-point action plan, Relias publicly committed to combating racism and increasing equity in the workplace, including performing compensation evaluations to ensure equitable pay for employees of color and adjusting recruitment strategies to increase racial representation throughout the workforce.
Bertelsmann Content to Accompany the Exceptional Year of 2020
With its broad range of media offerings, Bertelsmann accompanies people in their everyday lives – and the year of the coronavirus, 2020, was no exception.

"Gemeinsam gegen Corona" ("Together Against Corona") was one of the largest cross-media campaigns in the context of the coronavirus pandemic, with around 80 formats, programs and activities in Germany. In partnership with Meredith Corporation's "Parents" magazine, the children's divisions of Penguin Random House US launched the nationwide initiative "Read Together, Be Together." As part of this initiative, Penguin Random House US donated 750,000 books to First Book, its longtime charitable partner, to meet the urgent need of educators coping with school closures due to the coronavirus pandemic.

As part of the community initiative "Hamburg packt's zusammen!" Gruner + Jahr donated 15,000 magazines for people who were particularly hard hit by the pandemic. The Content Alliance and UFA jointly initiated the "#sicherheim" campaign to raise awareness of the problem of rising domestic violence against women. Under the slogan "Packen wir's an – für eine bewegte Zukunft" ("Let's Tackle It – for a Mobile Future"), the Content Alliance focused its theme week in October on mobility and used its media reach to provide information on the topic of climate- and eco-friendly transport.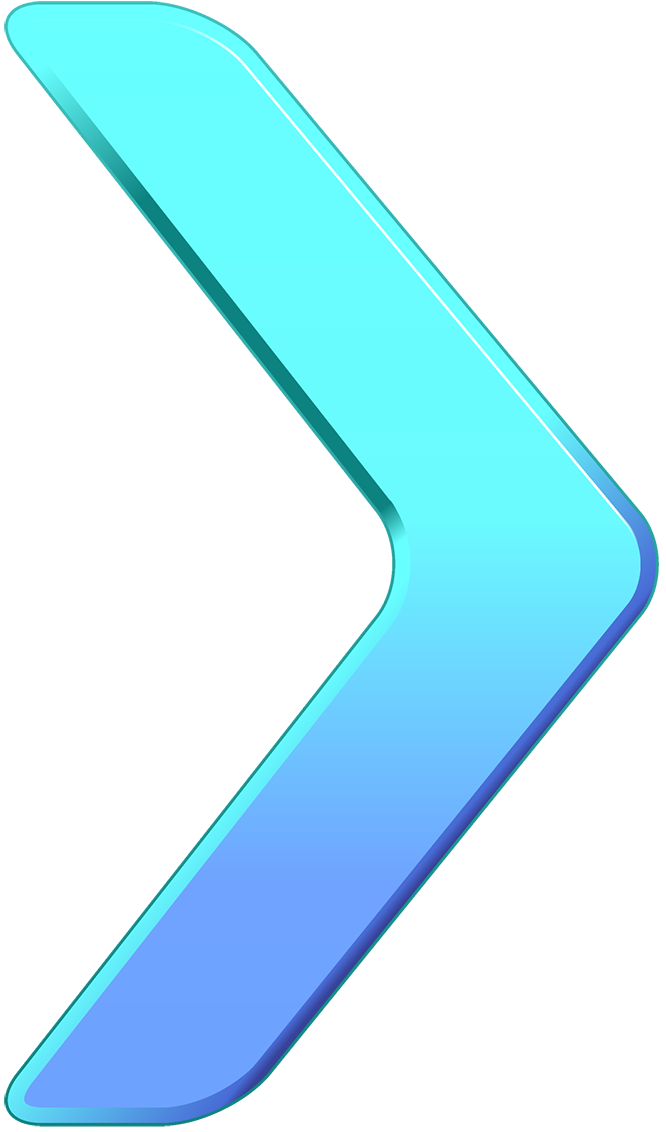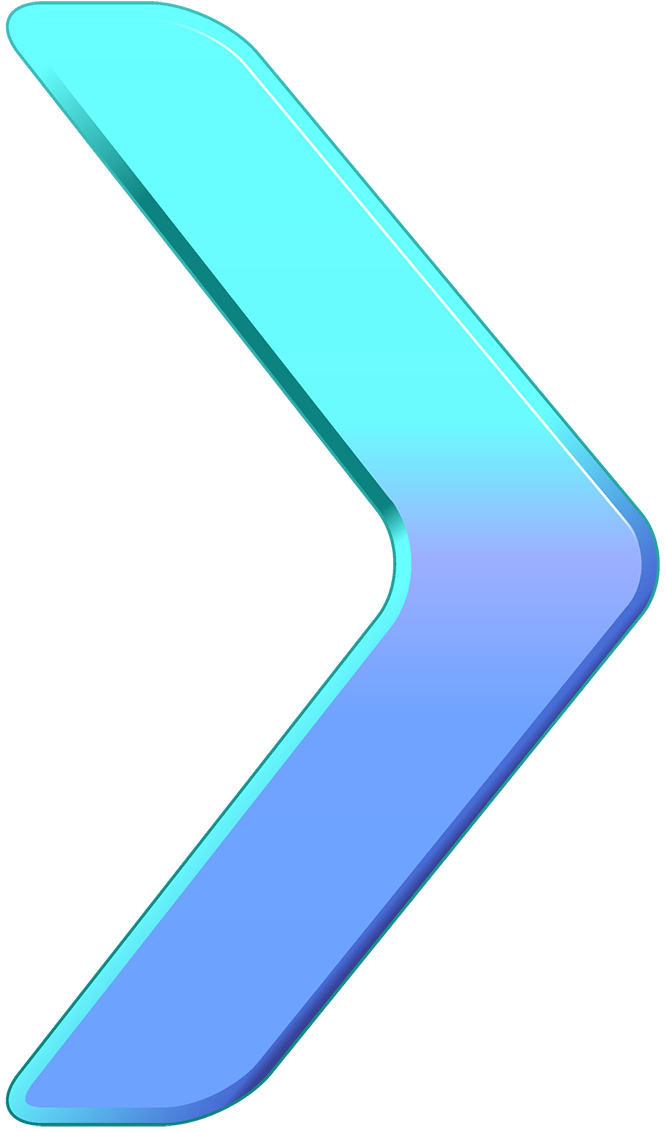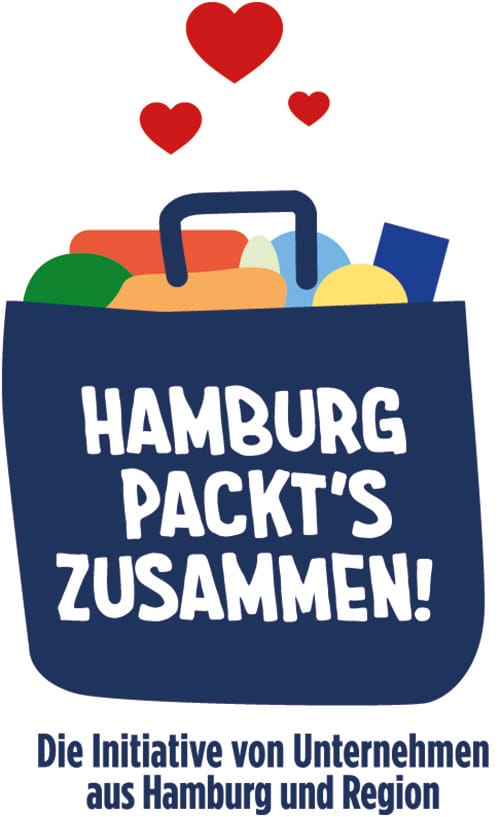 25 Years of the "RTL-Spendenmarathon" Telethon
A quarter of a century after its premiere, it has become a true piece of television history: The "RTL-Spendenmarathon" telethon ran for the 25th time and generated yet another record result: €16.6 million to support selected children's aid projects. All costs associated with the longest charity show on German television are borne by Mediengruppe RTL Deutschland, so that every cent of the donations raised goes to implementing national and international projects.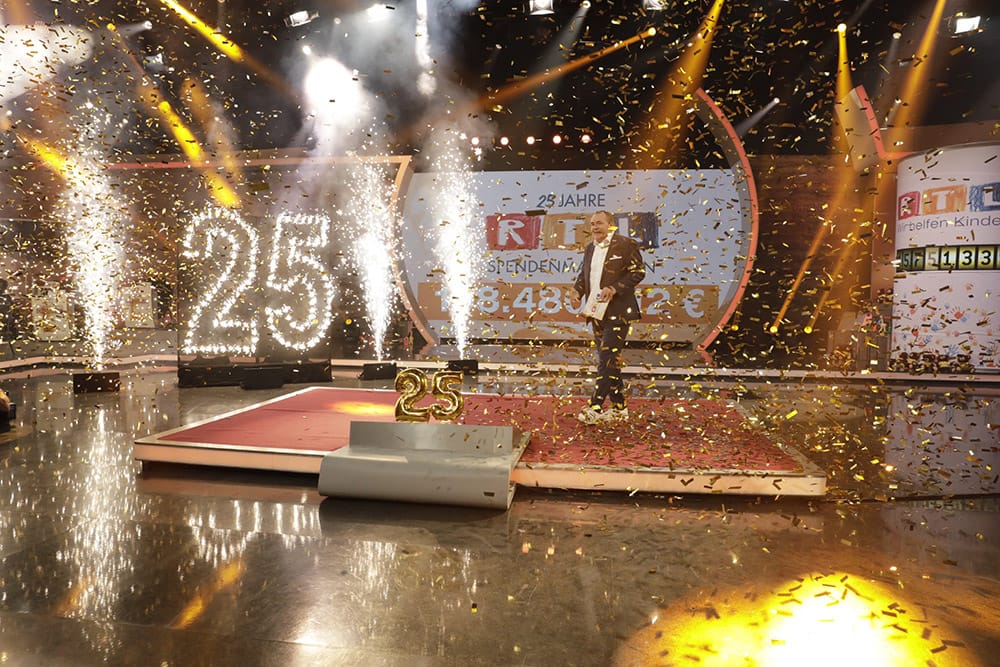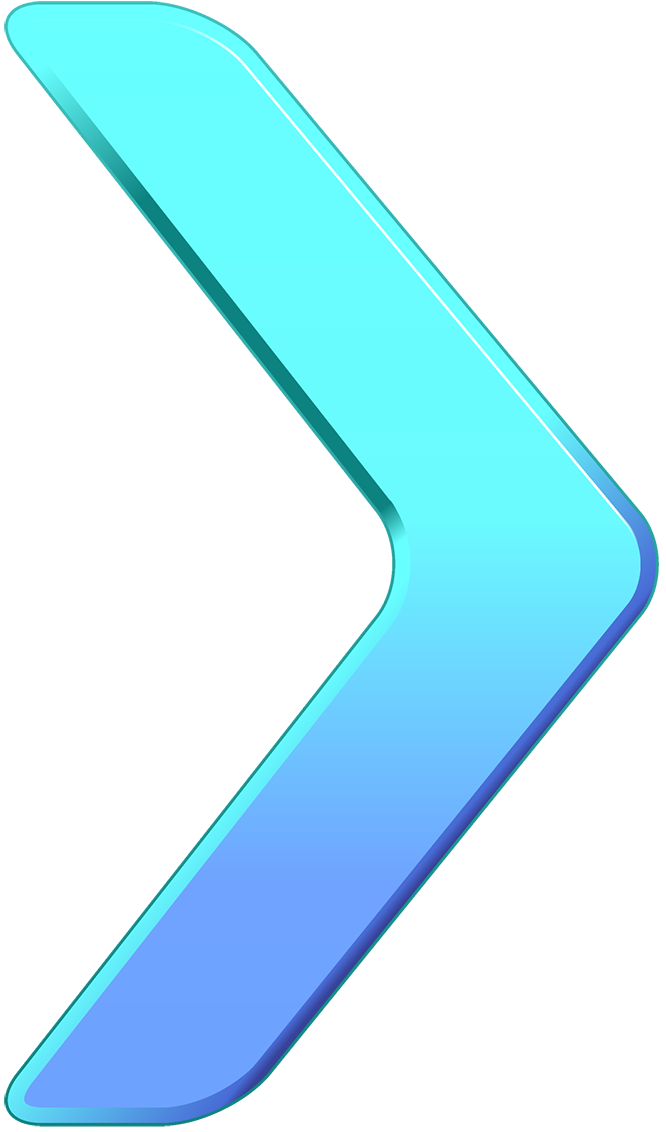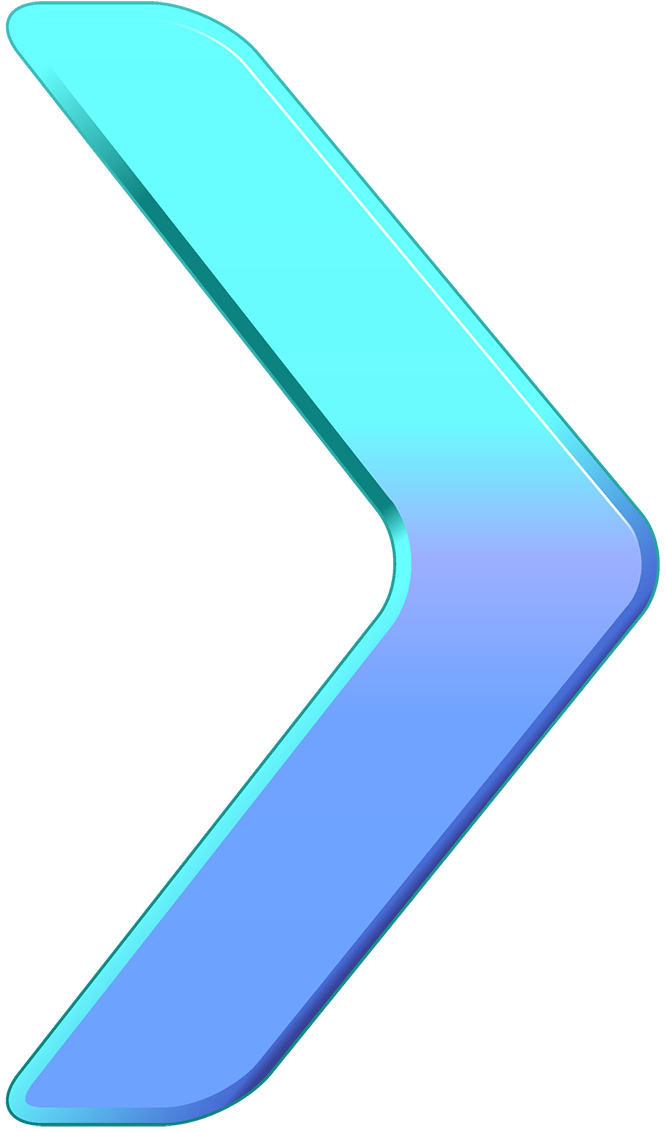 Climate Neutral by 2030
In 2030, Bertelsmann will be a climate-neutral company. Three action areas are in focus on the path to climate neutrality: "Sites," "Employees" and "Products."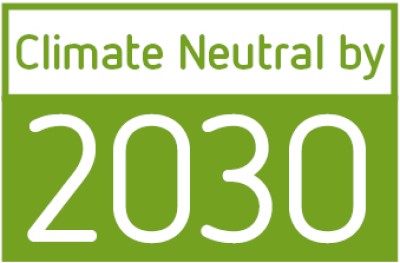 Sites
A significant proportion of Bertelsmann's emissions are generated at the company's sites. So reducing emissions from the consumption of electricity, fuel and heating, for example, is an important action area. Relevant measures include switching to electricity from renewable sources, such as wind, solar and water, and continuously increasing energy efficiency.

Across the Group, more and more sites are taking the first step toward climate neutrality by switching to purchasing certified green electricity. For example, a total of 81 sites purchase only green electricity, including RTL Group sites in Luxembourg, G+J sites and several Arvato logistics sites in Germany, as well as the Corporate Center sites in Gütersloh and Berlin.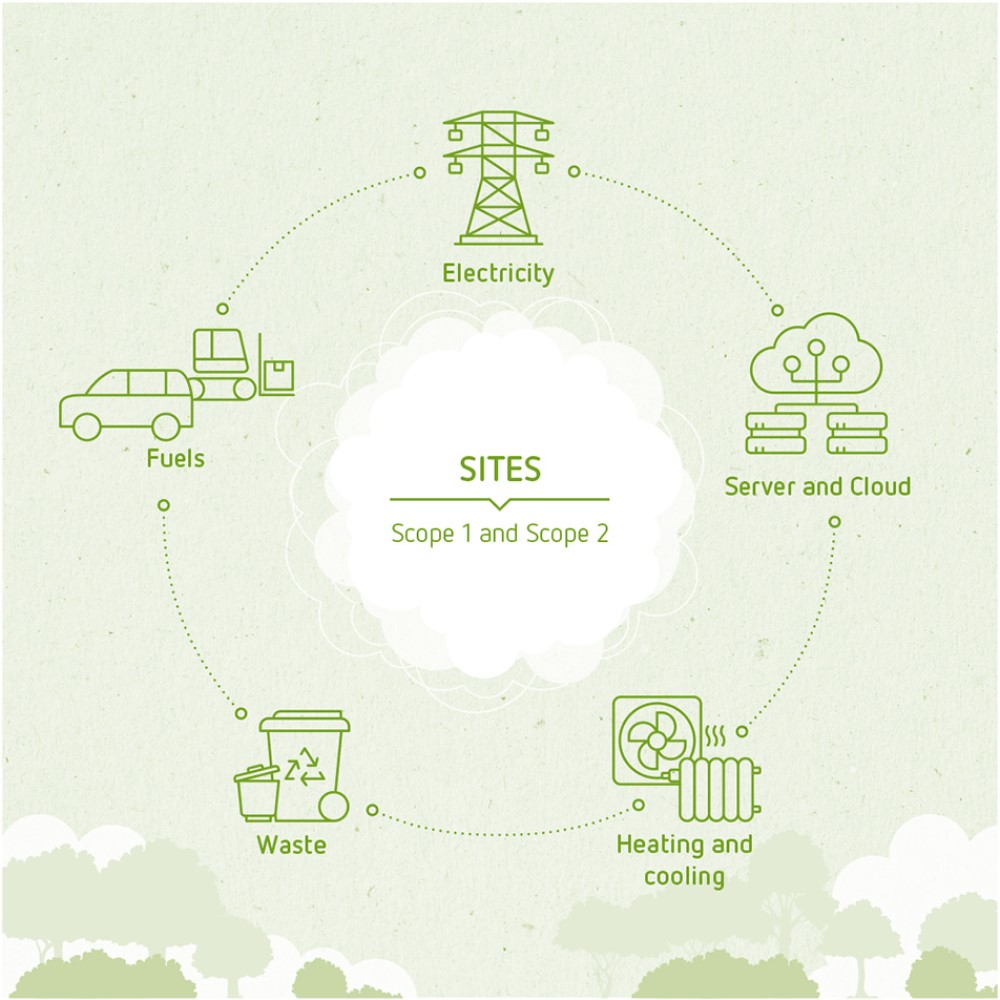 Employees
The "Employees" action area forms a central component of Bertelsmann's climate strategy. Employees make an important contribution to reducing emissions by practicing environmentally friendly mobility and saving resources at work. Besides business travel, the use of company cars and the manufacture of IT equipment purchased for offices also affect Bertelsmann's carbon footprint, for example.

Gruner + Jahr regularly provides its employees with input and inspiration for a sustainable and responsible lifestyle – including as part of the Bertelsmann Content Alliance's Sustainability Weeks under the slogan "Packen wir's an – für verantwortungsvolles Essen" ("Let's Tackle It – for Responsible Eating") in September. In addition, the switch to recycled paper in the magazine publisher's offices reduced CO2 emissions in this area by more than 16 percent.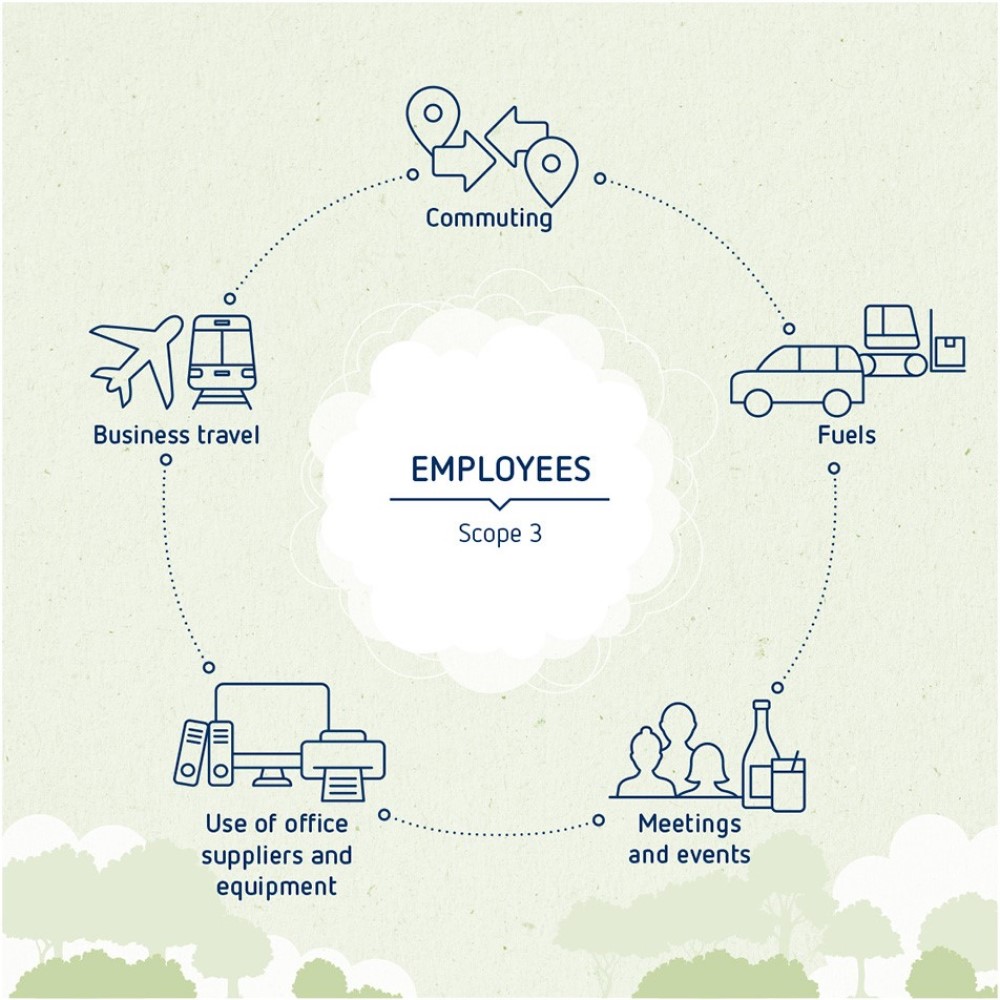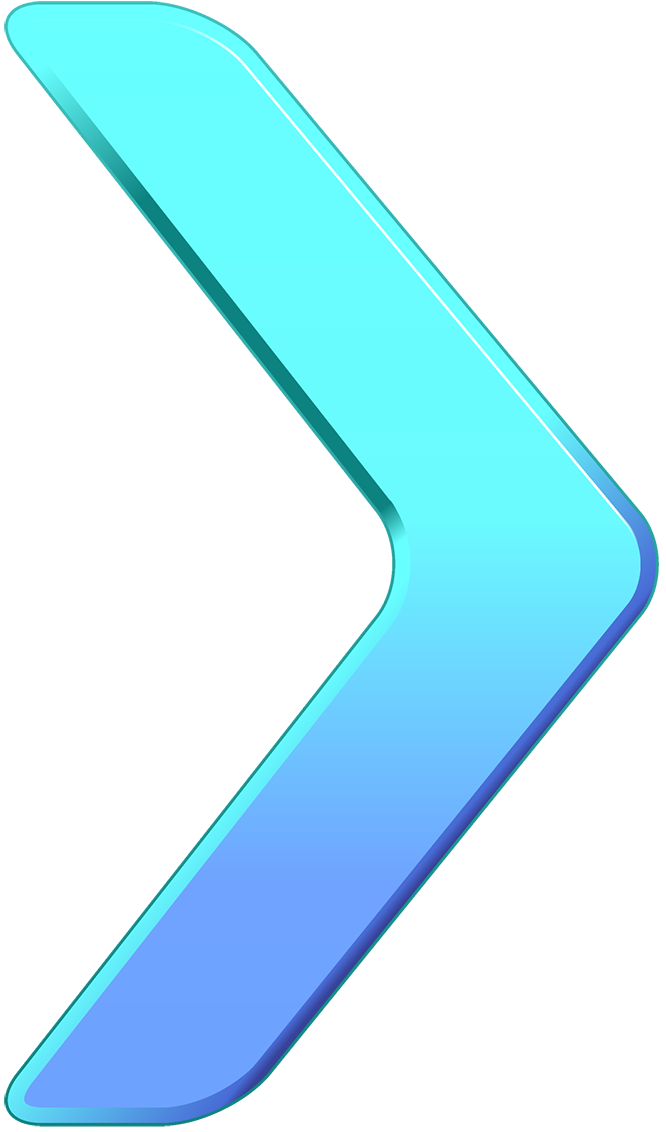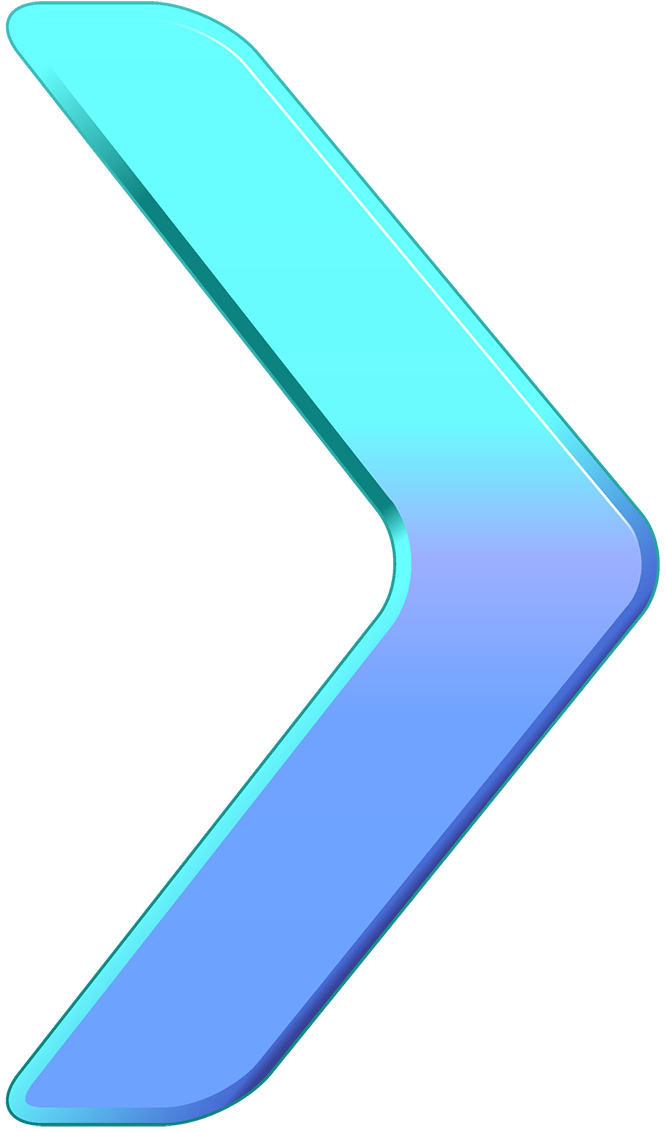 Products
Product-related emissions comprise emissions generated in connection with the production and distribution of Bertelsmann's own products and services. For example, in the print business, emissions are caused by the production of paper, printing inks and packaging materials, as well as by third-party printers. This action area also includes emissions from the production of Bertelsmann's own content, such as video production, and from the use of external servers and cloud services.

Accurately measuring a company's emissions requires a tool that is adapted to a given sector. In the TV industry, this tool is the latest version of the "Albert Carbon Calculator," which is being developed into an international product, thanks to Fremantle's investment. Fremantle will be the first production company to calculate its carbon footprint on a global scale using the Albert tool kit, and to measure its impact using internationally recognized standards.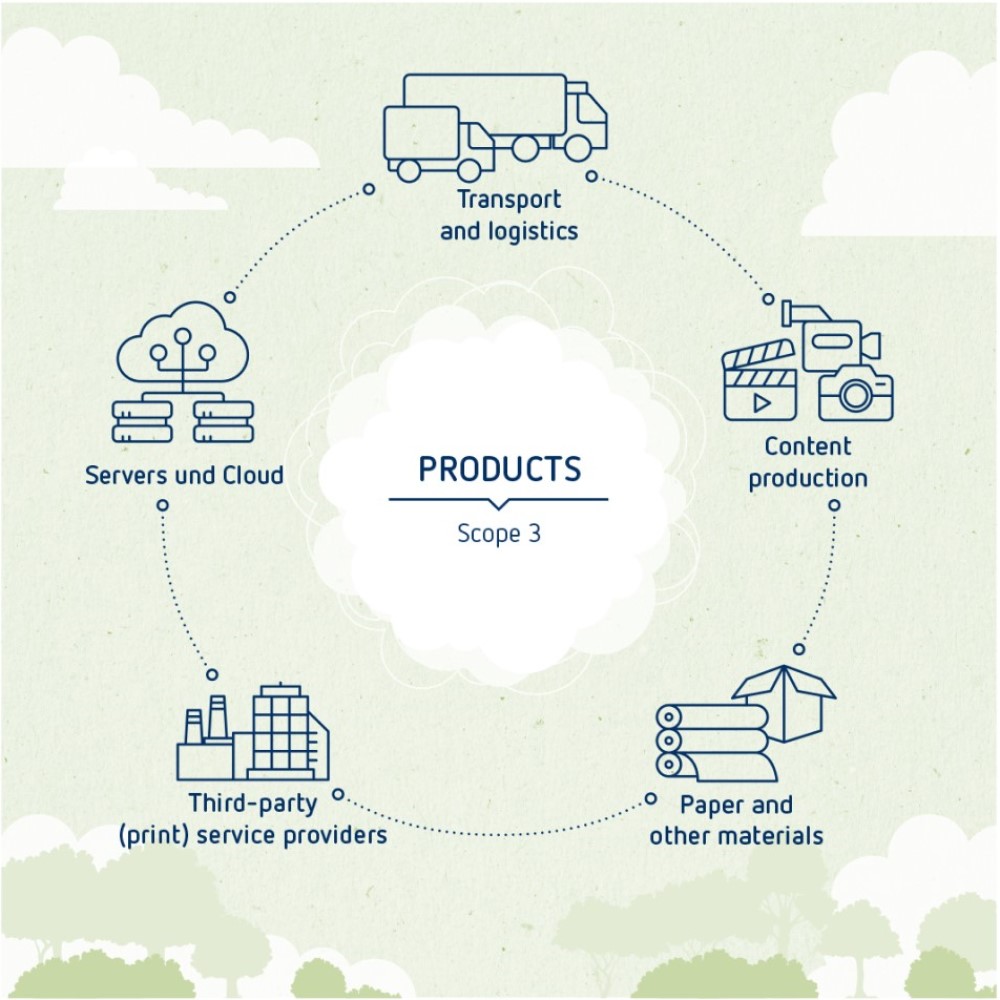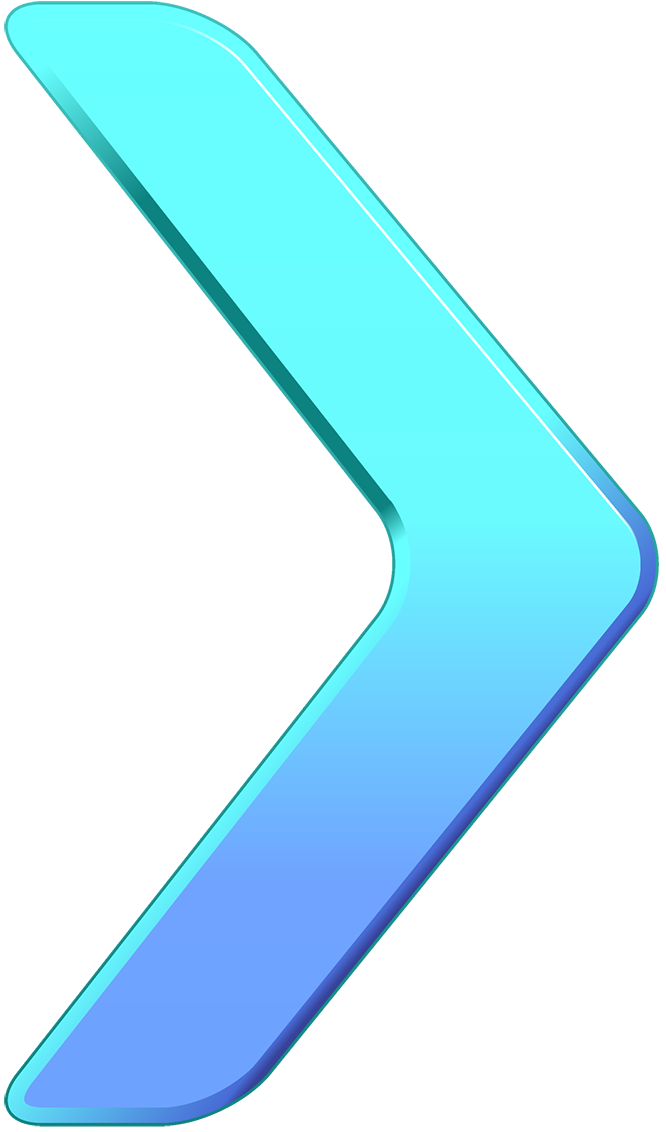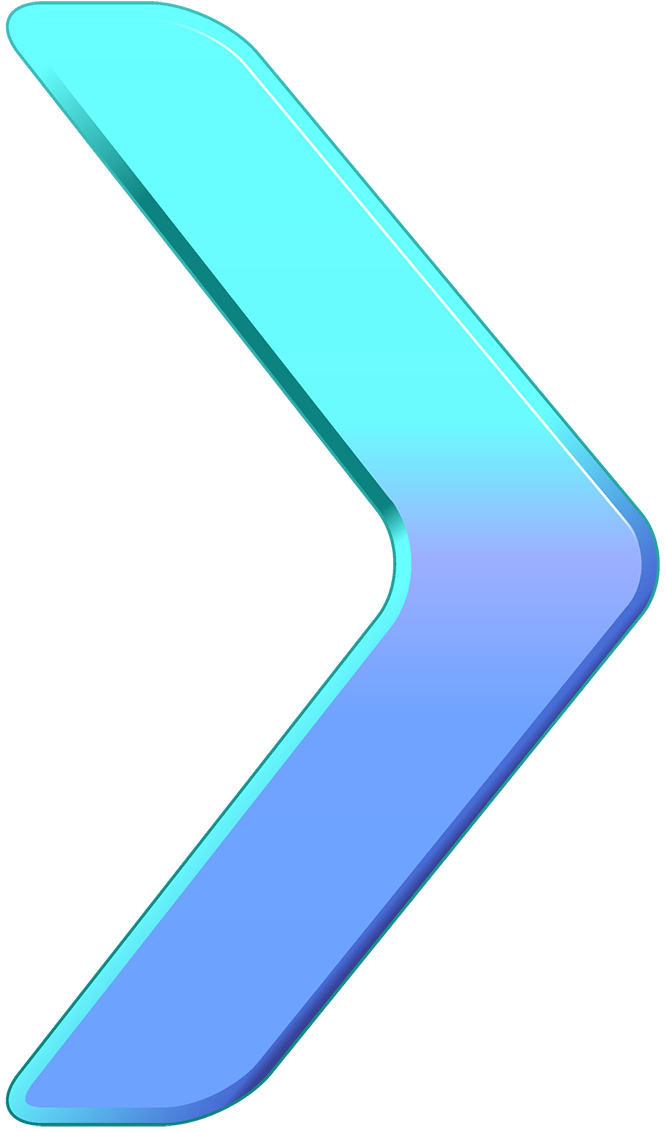 A Big Step in Sustainable Book Production
By signing the Healthy Printing Charter, Penguin Random House Verlagsgruppe and the Bertelsmann Printing Group printer GGP Media are taking the next important step in sustainable and resource-conserving book production. The "Healthy Printing" principle that the companies have committed to is about maximizing the environmental friendliness of printing using materials that are as sustainable as possible. Specifically, this means that all the materials that go into a book, such as paper and printing inks, are recycled and/or reused.