At a Glance
Bertelsmann is a media, services and education company that operates in about 50 countries around the world. It includes the broadcaster RTL Group, the trade book publisher Penguin Random House, the magazine publisher Gruner + Jahr, the music company BMG, the service provider Arvato, the Bertelsmann Printing Group, the Bertelsmann Education Group and Bertelsmann Investments, an international network of funds. The company has around 130,000 employees and generated revenues of €17.3 billion in the 2020 financial year. Bertelsmann stands for creativity and entrepreneurship. This combination promotes first-class media content and innovative service solutions that inspire customers around the world. Bertelsmann aspires to achieve climate neutrality by 2030. In 2021, Bertelsmann commemorates the 100th birthday of Reinhard Mohn, the Group's late post-war founder and longtime Chairman and CEO.
Key Figures (IFRS)
in € millions
2020
2019
2018
2017
2016
Business Development
Group revenues
17,289
18,023
17,673
17,190
16,950
Operating EBITDA
3,143
2,887
2,586
2,636
2,568
EBITDA margin in percent 1)
18.2
16.0
14.6
15.3
15.2
Bertelsmann Value Added (BVA)2)
355
89
121
163
180
Group profit
1,459
1,091
1,104
1,198
1,137
Investments 3)
920
1,240
1,434
1,103
1,240
Consolidated Balance Sheet
Equity
10,725
10,445
9,838
9,127
9,895
Equity ratio in percent
36.1
38.2
38.8
38.5
41.6
Total assets
29,704
27,340
25,343
23,713
23,794
Net financial debt
2,055
3,364
3,932
3,479
2,625
Economic debt 4)
5,207
6,511
6,619
6,213
5,913
Leverage factor
1.9
2.6
2.7
2.5
2.5
Dividends to Bertelsmann shareholders
–
180
180
180
180
Distribution on profit participation certificates
44
44
44
44
44
Employee profit sharing
88
96
116
105
105
The figures shown in the table are, in some cases, so-called Alternative Performance Measures (APM), which are neither defined nor described in IFRS. Details are presented in the section
"Alternative Performance Measures" in the Combined Management Report.
Rounding may result in minor variations in the calculation of percentages.
The prior-year comparatives have been adjusted. Further details are presented in the section "Prior-Year Information."


Bertelsmann Divisions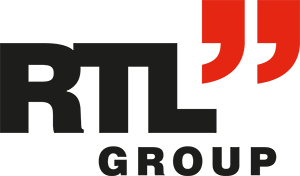 RTL Group is a leader across broadcast, content and digital, with interests in 67 television channels, 10 streaming platforms and 38 radio stations. RTL Group also produces content throughout the world and owns a digital video network. The television portfolio of Europe's largest broadcaster includes RTL Television in Germany, M6 in France, the RTL channels in the Netherlands, Belgium, Luxembourg, Croatia, Hungary and Antena 3 in Spain. RTL Group's families of TV channels are either the number one or number two in eight European countries. The group's flagship radio station is RTL in France, and it also owns or has interests in other stations in France, Germany, Belgium, Spain and Luxembourg. RTL Group's content business, Fremantle, is one of the world's largest creators, producers and distributors of scripted and unscripted content. Combining the streaming services of its broadcasters (such as TV Now, 6play, Salto and Videoland), the digital video network Divimove, and Fremantle's more than 360 YouTube channels, RTL Group has become the leading European media company in digital video. RTL Group also owns the ad-tech businesses Smartclip and Yospace, as well as the streaming-tech company Bedrock. RTL AdConnect is RTL Group's international advertising sales house. Bertelsmann is the majority shareholder of RTL Group, holding 75 percent of its shares.
e www.rtlgroup.com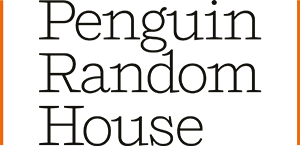 Penguin Random House, the world's largest trade book publisher, is dedicated to its mission of nourishing a universal passion for reading by connecting authors and their writing with readers everywhere. The company employs more than 10,000 people globally. With more than 300 imprints and brands on six continents, Penguin Random House comprises adult and children's fiction and nonfiction print and digital English-, German- and Spanish-language trade book publishing businesses in more than 20 countries worldwide. With over 15,000 new titles and more than 600 million print, audio and e-books sold annually, Penguin Random House's publishing lists include more than 80 Nobel Prize laureates and hundreds of the world's most widely read authors. Penguin Random House is wholly owned by Bertelsmann.
e www.penguinrandomhouse.com

Gruner + Jahr is one of Europe's leading premium magazine publishers. Its products include established brands such as "Stern," "Geo," "Brigitte," "Essen & Trinken" and "Schöner Wohnen" – as well as younger brands including "Chefkoch," "Barbara," "Beef" and "11 Freunde." In total, Gruner + Jahr publishes around 500 print and digital media products. It also markets products and licenses such as the "Schöner Wohnen" Collection. Digital business makes up a quarter of sales, and is exhibiting continued strong growth. Indeed, the company's digital products lead the rankings in all publishing segments, from news to people to living. G+J also operates the international digital marketing platform AppLike Group and holds shares in online native advertising market leader Outbrain. Territory, Germany's largest communications agency for brand content, is a member of the G+J family. Other members include DDV Mediengruppe in Dresden ("Sächsische Zeitung"). G+J also holds a stake in Spiegel-Gruppe ("Spiegel," "Manager Magazin"). Gruner + Jahr is wholly owned by Bertelsmann.
e www.guj.com

Founded in 2008, BMG is the world's fourth-biggest music company. Creating a competitive advantage with its core values of fairness, transparency and service, BMG offers the traditionally separate music publishing and recording rights as well as production music, films, books, management, merchandise, neighboring rights and live. BMG's 20 offices across 12 core music markets represent more than three million songs and recordings, including many of the most renowned and successful catalogs, artists and songwriters in popular music history. With its multi-platform perspective, integrated technology platform and commitment to add value to their careers, BMG aims to be the best partner for artists and songwriters. BMG is wholly owned by Bertelsmann.
e www.bmg.com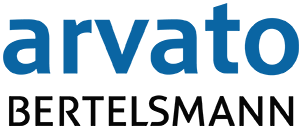 Arvato is an internationally active services company that develops and implements innovative solutions for business customers from around the world. These include SCM solutions, financial services and IT services, which are continuously developed with a focus on innovations in automation as well as data and analytics. Globally renowned companies from a wide variety of industries – from telecommunications providers and energy providers to banks and insurance companies, e-commerce, IT and Internet providers – rely on Arvato's portfolio of solutions. Arvato is wholly owned by Bertelsmann. The services business also includes the Majorel group of companies, in which Bertelsmann owns 50 percent of shares.
e www.arvato.com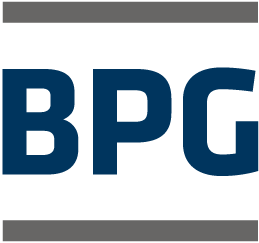 The Bertelsmann Printing Group (BPG) unites Bertelsmann's printing and direct marketing activities. This includes the German offset printing companies Mohn Media, GGP Media and Vogel Druck; the Prinovis gravure printing operations in Germany and the United Kingdom; and offset and digital printing plants in the United States specializing in the production of books. The group combines a wide range of print and service offers. Campaign, DeutschlandCard and the Dialogue business are also part of BPG. The Bertelsmann division also includes the advertising agency MBS, RTV Media Group and Sonopress. BPG is wholly owned by Bertelsmann.
e www.bertelsmann-printing-group.com

Bertelsmann Education Group comprises Bertelsmann's education activities. The online education and service offerings are primarily in the healthcare and technology sectors, as well as in higher education. Activities include the online education provider Relias, a stake in Udacity, the US-based Alliant International University, as well as select venture fund investments. The Bertelsmann Education Group is wholly owned by Bertelsmann.
e www.bertelsmann-education-group.com

Bertelsmann Investments (BI), Bertelsmann's global venture capital arm, encompasses four funds: Bertelsmann Asia Investments (BAI), Bertelsmann India Investments (BII), Bertelsmann Brazil Investments (BBI) and Bertelsmann Digital Media Investments (BDMI, investing in the United States and Europe); as well as fund-of-fund investments in Southeast Asia and Africa, and funds with a focus on new technologies. So far, more than €1 billion has been invested in more than 250 innovative companies and funds through the Bertelsmann Investments division. The Bertelsmann Investments Digital Partners initiative facilitates collaboration between start-ups and all Bertelsmann divisions to drive the digitalization of the businesses.
e wwww.bertelsmann-investments.com